As the temps continue to dip, you'll want to be sure your residence is all ready for winter. When winterizing your home is done correctly, you'll not only be toasty during these colder months, but you will also save money due to properly running HVAC systems, while also mitigating fire and carbon monoxide risks. Here are common winterizing mistakes to avoid:
Not having a furnace inspection. Don't wait until the first snowfall to have your furnace checked. A dirty filter poses the threat of dangerous carbon monoxide, when the heating system flue or a vent become blocked from debris. A dirty filter also hurts the efficiency of your furnace, as your furnace has to work much harder to pump warm air around your residence. Think clean filter = functioning furnace. Our professional inspectors will ensure that your furnace is running safely and efficiently.
Not keeping the area around your furnace clear. This comes from both a safety and efficiency standpoint: you don't want anything catching on fire, and you don't want anything blocking the air vents.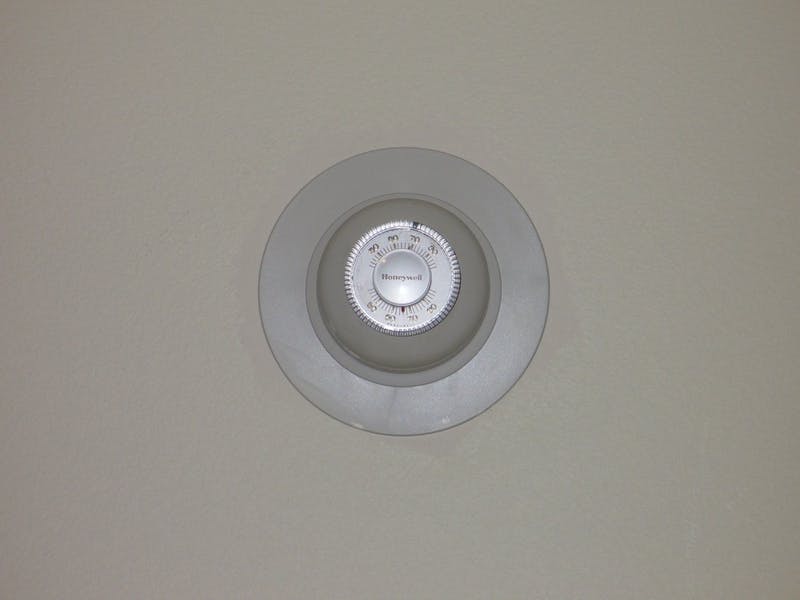 Using the "set it and forget it" approach on thermostats. Many folks simply set their thermostats to a certain temp and forget about it; this can cost you more money in the long run. If you have a programmable thermostat, you can set the temperature several degrees lower for several hours a day when nobody is at home
Turning on the heat while the thermostat is still set in Air Conditioning mode. You won't feel the heat so to speak if your thermostat is still in AC mode. You'll need to turn the AC off, and switch the Heat on, in order to activate the heating system.
Not testing your thermostat: Make sure your thermostat works before winter sets in. Turn off AC mode, and test in Heat mode, and wait for the tell-tale click of the unit turning on. Run the heat for several minutes, and warm air should circulate. Not the case? Give us a call and we'll check out the problem.
Not shutting down your AC. You won't be using AC during the winter, so be sure to turn it off. Failing to shut down your AC for the winter can spell disaster for both the overall system and unit. Water and snow accumulation can damage your AC beyond repair, necessitating a pricy replacement. Be sure to shut off your AC system completely via the AC breaker switch outside, then cover the condenser (outside unit) to keep moisture out.
Covering outside AC units with plastic. You'll want to use a cover that is specifically intended for outdoor AC units, as plastic traps moisture. This is turn leads to rust and deterioration.
Not checking your carbon monoxide detector. That's great that you have one, but you'll want to check that it is working properly.
Relying on your carbon monoxide detector in lieu of an HVAC inspection: A carbon monoxide detector should not be a substitute for an annual inspection; think of the detector as your second line of defense.
---
Need Help Winterizing? Give Us a Call!
Schedule an HVAC inspection with us: Regular maintenance will ensure your HVAC system runs smoothly, no matter the season. Big plus: a properly working HVAC system is cost efficient. When your heating system does what it is supposed to do, you save money. Call us today to schedule regular inspections before your heating system gives you problems. We are here and happy to help you get your house cozy for winter.