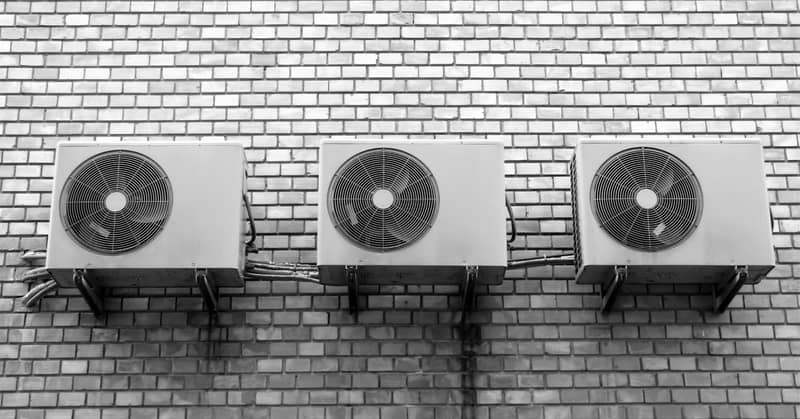 Spring is officially here! A fickle season, spring can mean warm days that merit AC, and snowy, stormy days that call for heating. At The Appliance Doctor, we provide HVAC Repair Services, to keep your heating and cooling systems running as they should. To help you better understand how your HVAC system works, and to help avoid any future problems and costly repairs, this month's newsletter looks at several HVAC FAQs. If you need help preparing your cooling system for the warmer months, and/ or maintenance or repairs, call us at 970-773-1000.
---
General FAQs
What Does HVAC Exactly Mean?
The acronym HVAC stands for heating, ventilation, and air conditioning, while AC refers strictly to air conditioning. HVAC refers to the entire system, though many folks use HVAC to refer to their AC only, leading to the confusion about what exactly HVAC stands for. Know that while HVAC does include AC, HVAC is not exclusively AC only, as the acronym encompasses heating and ventilation systems as well.
How Often Should My HVAC System's Air Filters Be Changed?
Ideally, you want to change your HVAC's filter every 2-3 months. A good rule of thumb is the harder your system is working, the more often you will want to change the filter. Another factor to consider is if you own pets, as pet hair can clog the filter. A good indication of when it's more than time to change the filter is if you note a musty or moldy smell within your home, and/ or you are experiencing allergy or cold like symptoms. When a filter is dirty, air pollutants are not being circulated out, leading to poor indoor air quality.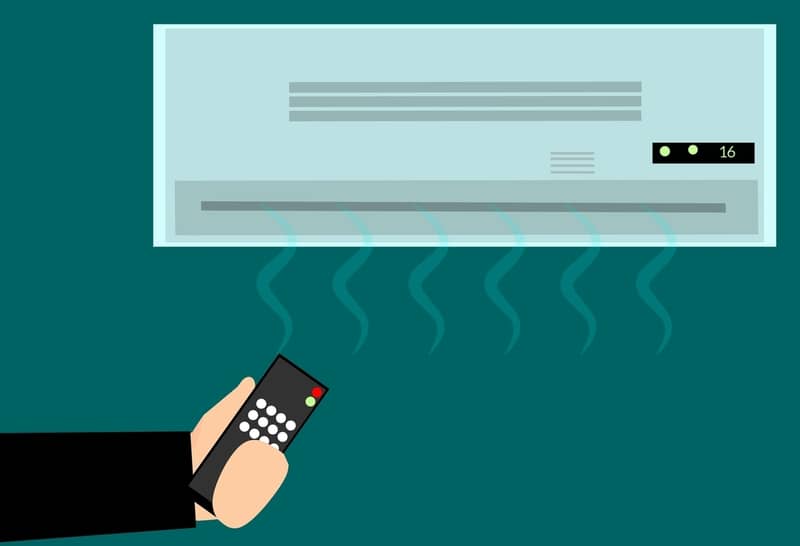 How Can I Lower My Energy Bills?
There are several ways to lower your energy bills. Some examples are:
Have regular HVAC maintenance
Seal your home from drafts and air leaks
Change air filters regularly
Install a programmable thermostat
Keep vents clear
How Long Does HVAC Equipment Last?
Typically, HVAC equipment lasts 10-20 years. To ensure your systems runs as long as possible, schedule regular HVAC maintenance.
How Can I Improve the Indoor Air Quality of My Home?
Apart from regularly cleaning or replacing your HVAC filter, adding a HEPA filter or air purifier is a great way to improve indoor air quality. HEPA (High Efficiency Particulate Air) air purifiers remove up to 99.97% of contaminants.
---
Cooling FAQs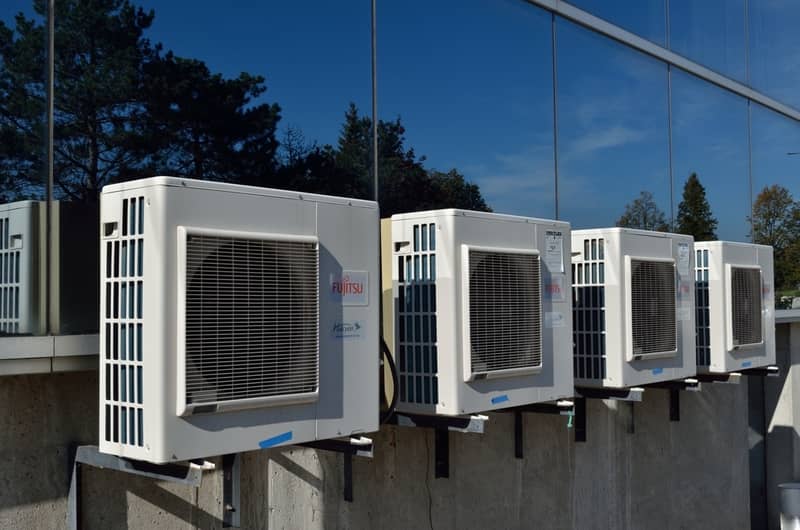 Why Is My Cooling Unit Leaking Condensation?
Your cooling unit's condensation line can become clogged, causing a backup in condensation, resulting in a leak. To fix, you'll need your drain line cleaned out, and your cooling unit inspected to catch any other issues.
My AC is Running, But is Blowing Hot Air Instead of Cold Air?
There can be several reasons for this issue. It's possible that the refrigerant needs to be refilled or is leaking, or debris such as leaves and twigs are obstructing the outside unit. In the event of your AC failing to cool the air, give us a call at 970-773-1000, so we can inspect your cooling system and make any necessary repairs or replacements.
---
Heating FAQs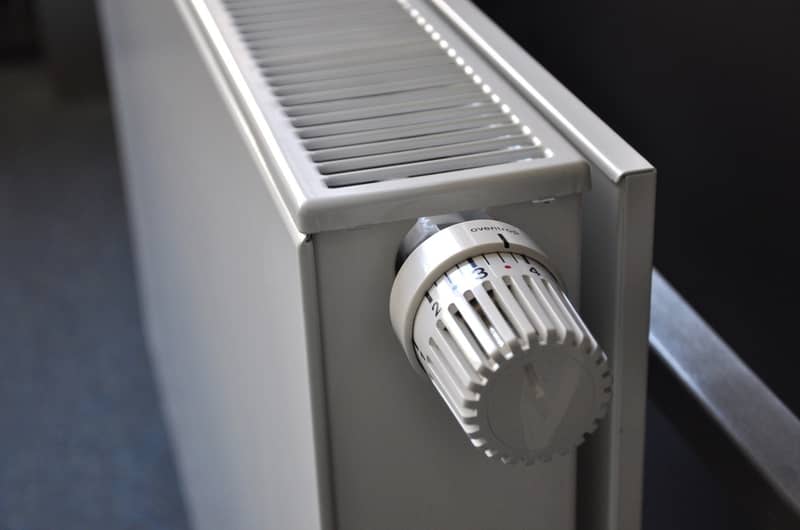 My Furnace is Making Some Strange Sounds, is This Normal?
It's normal for furnaces to make chirping and rattling noises. Sounds such as loud bangs, shrieks, and clicks can indicate a serious issue. Just as with AC units, furnaces need regular maintenance to run smoothly.
What is a Programmable Thermostat?
A programmable thermostat, also known as a smart thermostat, allows you to schedule daily heating and cooling times for your home. For example, when you're away from home, you can have the programmable thermostat set to a lower temperature. Some smart thermostats can even connect to and be adjusted over Wi-Fi.
---
Annual Maintenance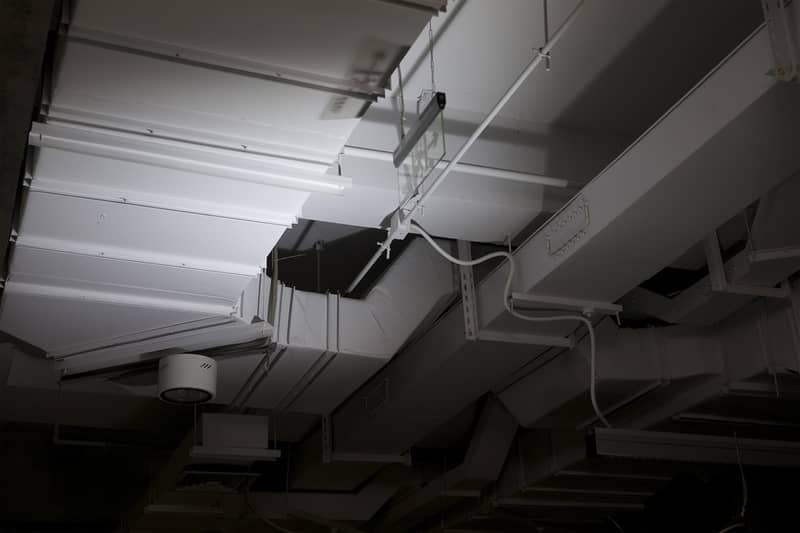 Neglecting to have your HVAC system professionally checked at least once a year can lead to poor air quality and safety hazards. At The Appliance Doctor, we're proud to offer HVAC service, repair, and maintenance on all brands and models for heating equipment, air conditioning, and swamp coolers. Give us a call at 970.773.1000, or visit our website to schedule an appointment.
---
Having Appliance Problems? Need Installation or Repairs? Call The Appliance Doctor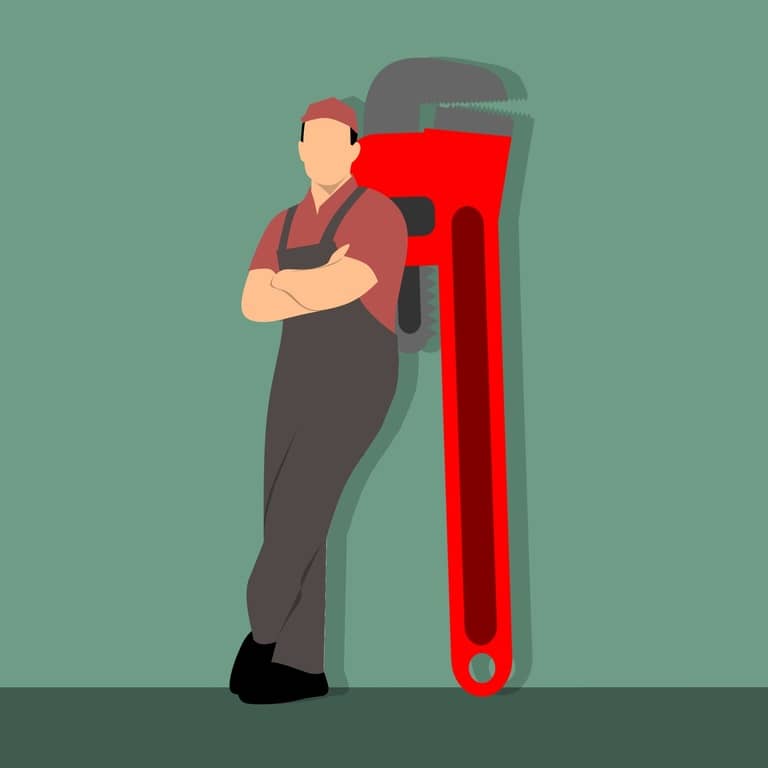 Is your furnace not switching on? Or you have a burner on your stove that fails to heat? Reach out to us at 970-773-1000 or visit our site here to schedule an appointment, our certified technicians are here to get your household appliances up and running.
---
We're Great 'Cause We're NATE Certified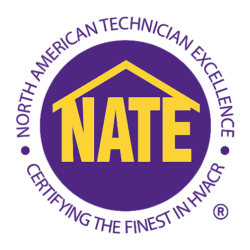 What is a NATE Certification?
(NATE) North American Technician Excellence is the nation's largest nonprofit certification organization for heating, ventilation, air conditioning and refrigeration (HVACR) technicians. NATE tests represent real-world working knowledge of HVAC systems and validate the professional competency of service and installation technicians. Contractors, manufacturers, distributors and educators across the industry partner with NATE to develop knowledgeable, competent HVAC technicians. Home and business owners choose HVAR contractors who employ NATE-certified technicians to get repairs done right – the first time.
Contact Us
To get scheduled for your HVAC maintenance, service, installation, or repair, visit our website, or call us today at: 970-773-1000!
Thank You
---
Thank you so much for taking the time to read through our email newsletter. As we continue to grow, we're excited to be able to bring you more news and updates from us, and we appreciate you being a part of our family.
Without clients like you, we wouldn't be where we are today. We're excited about this email newsletter because it's another way for us to provide the best quality service we possibly can. If you have any questions for us, feel free to call or get in touch on our website. We're always happy to speak with you!
You can also call us at: 970-773-1000
Keep an eye out from more from us in the future, and have a wonderful day!
-The Appliance Doctor